Welcome to Baker Orchard!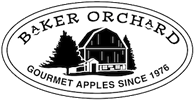 Regular Fall hours are Friday-Sunday, 10-5.
Sign up for our email newsletter
to get weekly updates and apple availability.
Fall harvest is here! Baker Orchard is now open for the season. Stop in and enjoy our apple harvest along with our still-summery gardens and some new, delicious, locally-grown food (see "This Week at the Orchard" for our apple selections for this week and more information). Enjoy our hiking trails, boulder park, the renovated, century-old barn and our unique Orchard House Art Gallery housing local artists. We're also excited for you to experience our ever-changing gardens and grounds.
Baker Orchard is "dog friendly". Dogs must be kept on leash at all times and owners must clean up after their dogs. If you need a doggie bag, please come to the apple stand.
Baker Orchard is located about an hour from the Twin Cities. Located 3 miles north of Highway 8 on Wisconsin 35. Just south of the town of Centuria, WI.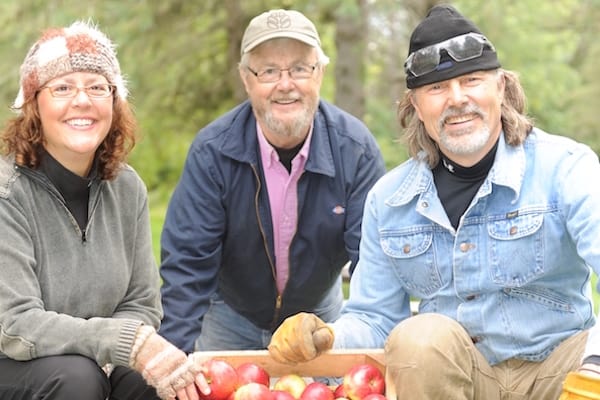 Welcome to Baker Orchard.
Read more >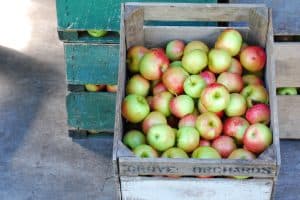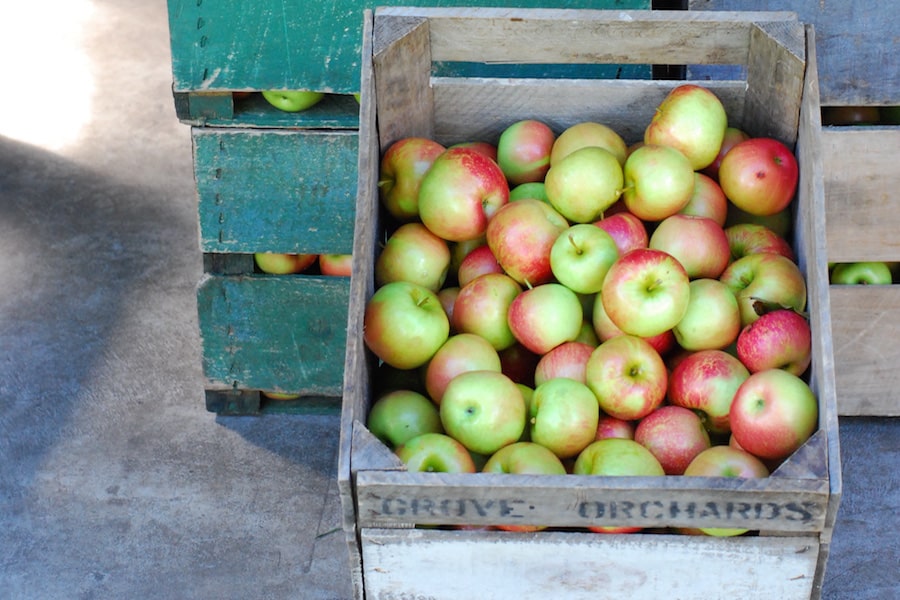 Apple availability and events this week.
Read more >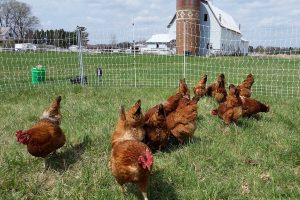 A new offering in the orchard stand this fall will include a limited supply of locally-raised chicken, pork, eggs, and vegetables produced by Chris & Tamara (Baker) of Johnson Family Pastures.
Read more >
Baker Orchard is proud to offer a wide selection of apples, available from late August until the end of the Fall season.
Read more >
The Orchard House Gallery was once a simple four-room farmhouse built in 1910. Look inside!
Read more >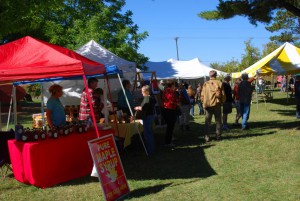 Check out our fall 2016 event schedule.
Read more >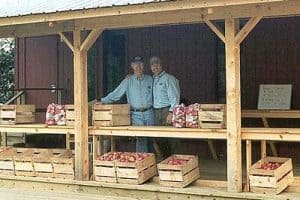 Baker Orchard was founded in 1976 by Dan Baker.
Read more >
Explore our orchard grounds and visit our Peace Garden and Sunflower Circle.
Read more >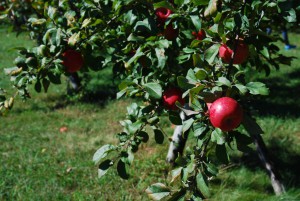 Baker Orchard is about an hour from the Twin Cities. Located 3 miles north of Highway 8 on Wisconsin 35, just south of the town of Centuria, WI.
Read more >