Welcome to Baker Orchard!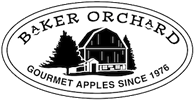 Stop by and sample our apples and cider, along with selected local goodies. Pick your own apples, or buy from the stand, and take a seat by the fire pit to relax. Enjoy our hiking trails, boulder park, the renovated, century-old barn and our unique Orchard House Art Gallery housing local artists. We're also excited for you to experience our ever-changing gardens and grounds.
Baker Orchard is located about an hour from the Twin Cities. Located 3 miles north of Highway 8 on Wisconsin 35. Just south of the town of Centuria, WI.
This week at the orchard
Our 7th annual Baker Orchard Cyclocross Race occurs Saturday October 3rd from 10:00am-5:00pm. It's a fun and exciting event for the entire family! Read more….
We have a wonderful selection of delicious apples and cider this week.
Welcome to Baker Orchard.
Read more >
Baker Orchard was founded in 1976 by Dan Baker.
Read more >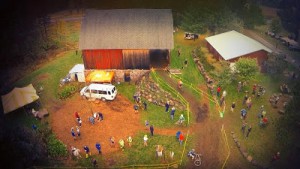 Apple availability and events this week.
Read more >
Baker Orchard is proud to offer a wide selection of apples, available from late August until the end of the Fall season.
Read more >
The Orchard House Gallery was once a simple four-room farmhouse built in 1910. Look inside!
Read more >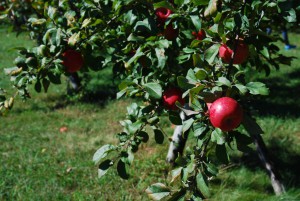 Check out our fall 2015 event schedule.
Read more >
Explore our orchard grounds and visit our Peace Garden and Sunflower Circle.
Read more >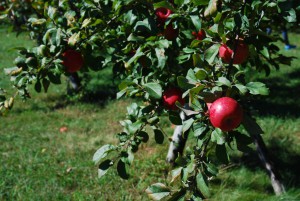 Baker Orchard is about an hour from the Twin Cities. Located 3 miles north of Highway 8 on Wisconsin 35, just south of the town of Centuria, WI.
Read more >