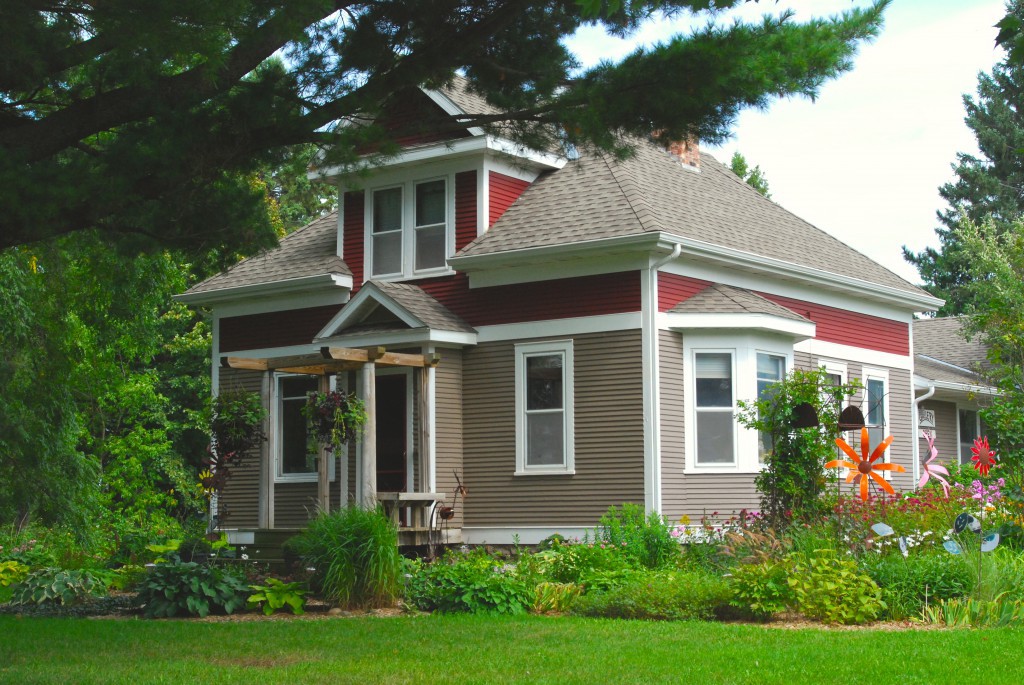 Originally built in 1910, the Orchard House Gallery was once a simple four-room farmhouse that was purchased by Ruth and Poly (Oscar Roland) Baker in 1938. The house underwent an extensive remodel in 1980 when the kitchen, breezeway and 2-car garage were added. Then in 2009, the original woodwork and floors were restored, and both the exterior and interior of the house were painted.
The land where the farmhouse stands was mainly used for hay and pasture by the Bakers, who lived on a primary homestead located at the west end of Long Lake. The farmhouse was mostly rental property from the 1940s to 1999.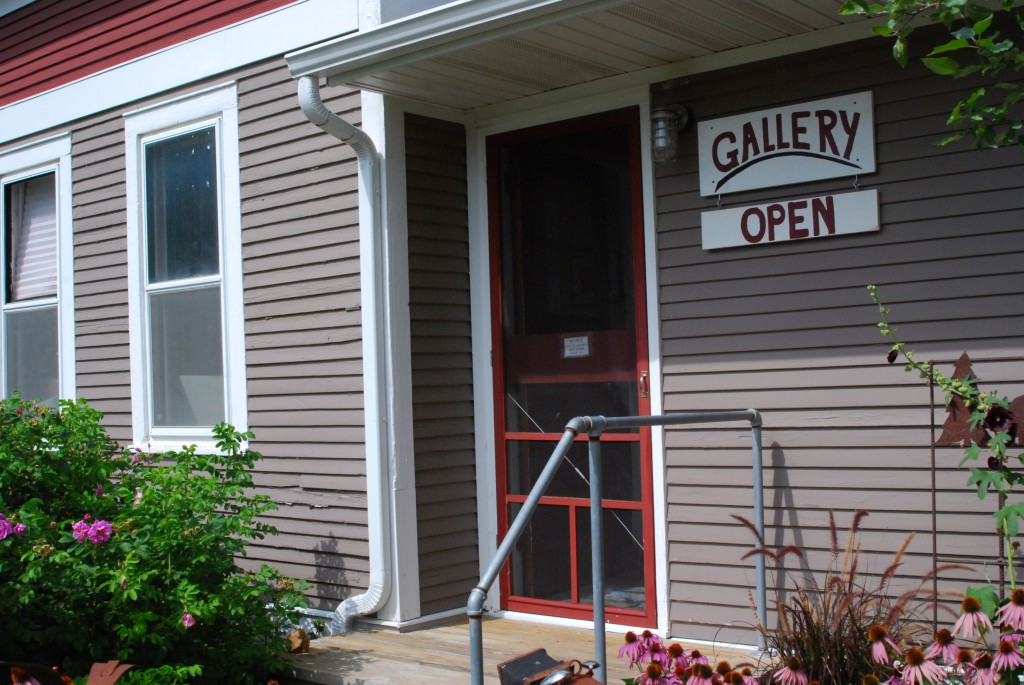 The Gallery began in 1999, originally located in a small room behind the apple stand, and was named Acorn Artworks. Begun by Aunt Win and cousin Vicky, it was primarily used as a means to showcase family art, and was open on the weekends only.
In 2000, the Gallery moved to the main house and was renamed Orchard House Gallery. By now the showcase featured around 20 different artists, still mostly family members. In 2001, Win and her partner Kelly moved to Wisconsin and began meeting many local artists. Together, they founded Earth Arts in 2002, and began showing more local works in the Gallery.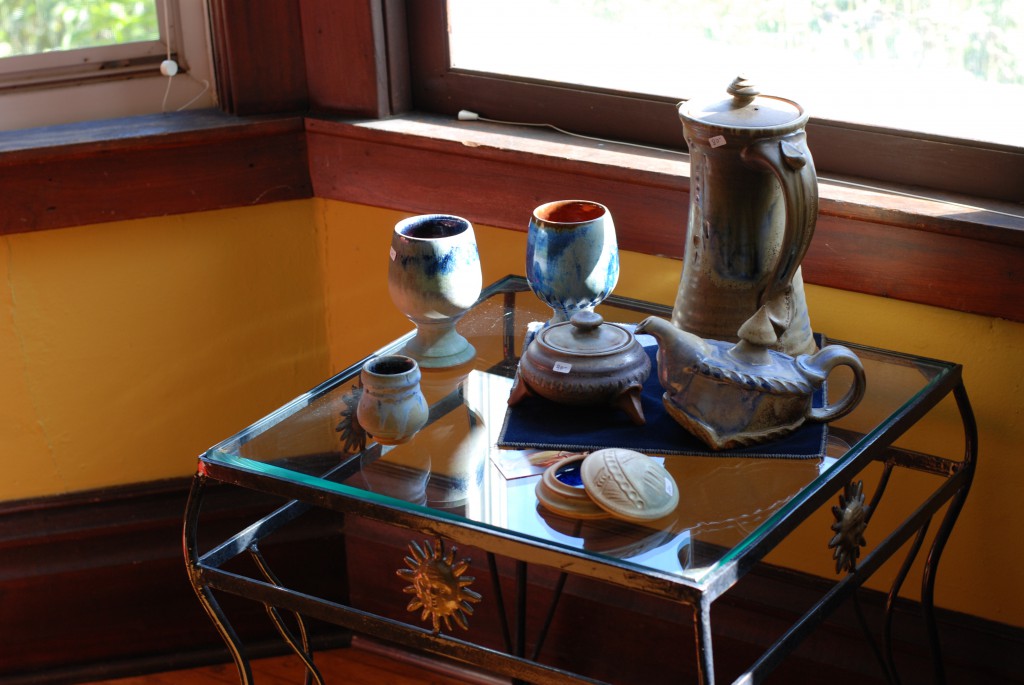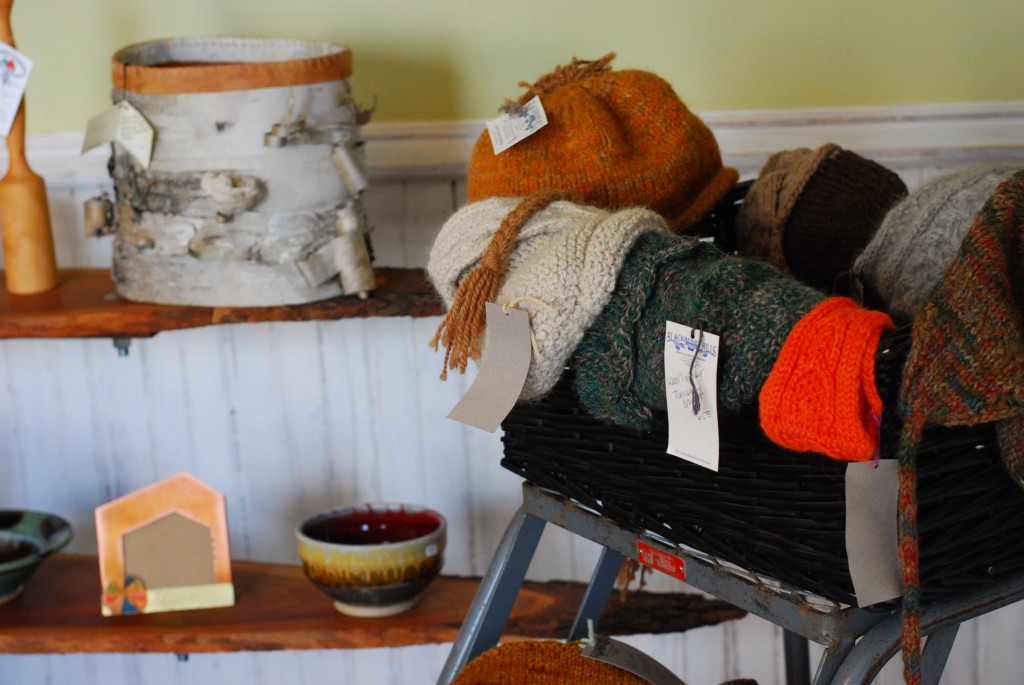 Orchard House Gallery, once a small outlet for family artisans, quickly became a means of showcasing local and regional artists.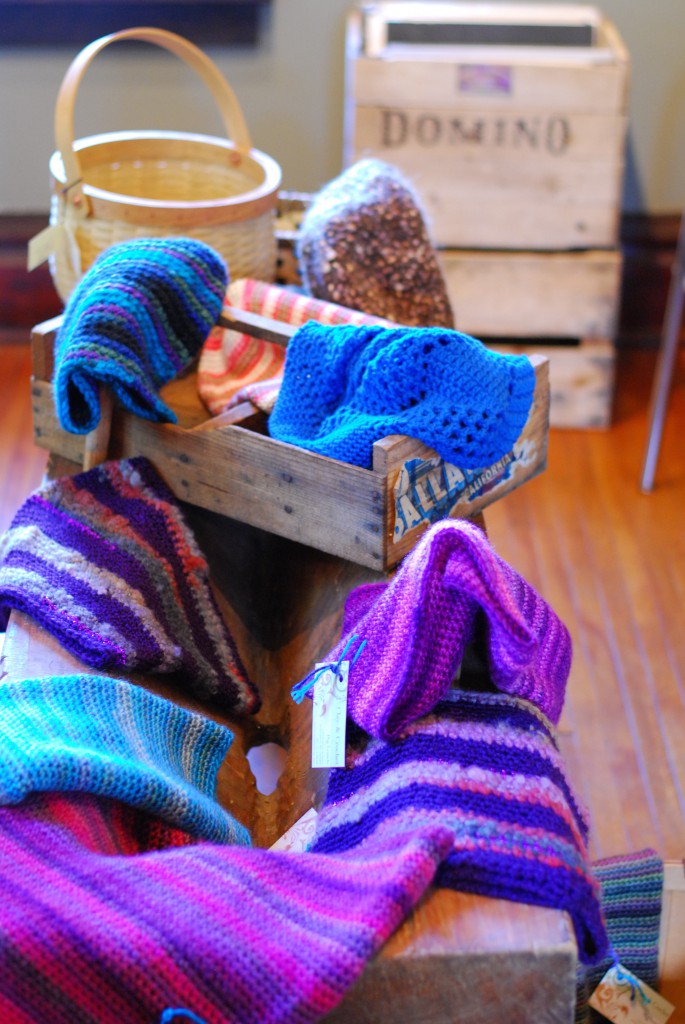 The Earth Arts Festival began in 2003 and ran through 2006. Since 2007 the annual festival is known as the Baker Orchard Art Festival.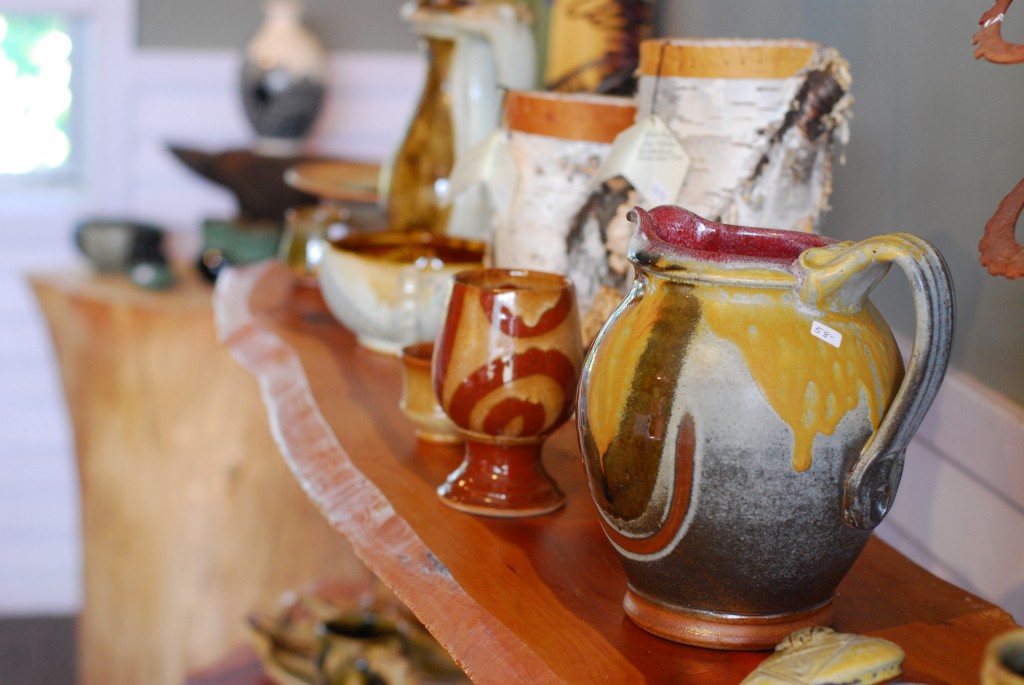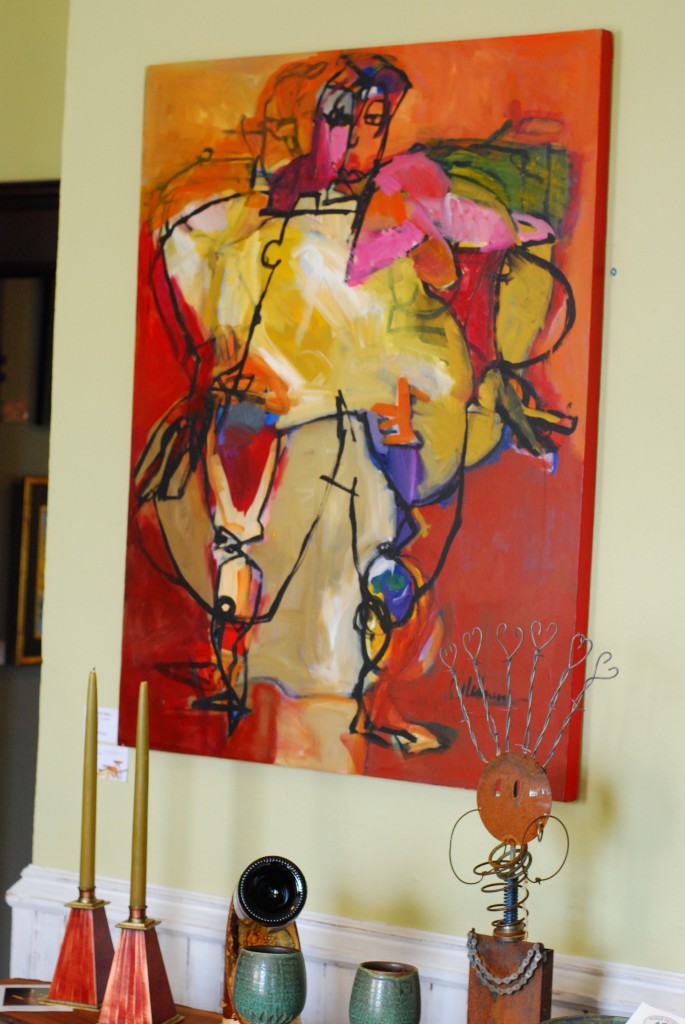 The Orchard House is surrounded by lush gardens and whimsical sculptures, adding character and ambiance to the grounds, as well as providing plant life for bees, hummingbirds and butterflies. It offers a quiet space for relaxation and rest.