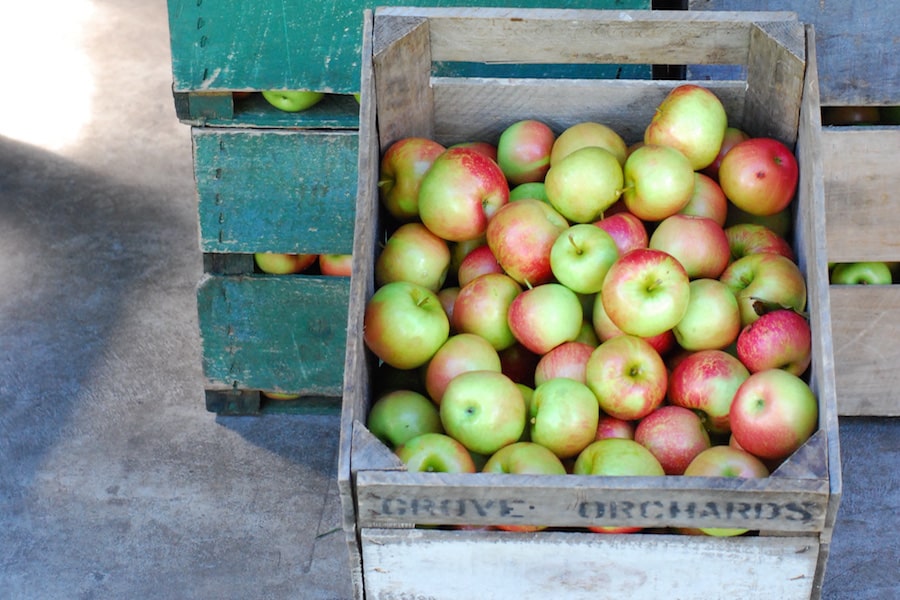 BAKER ORCHARD ART FESTIVAL
Saturday and Sunday
September 23-24
10 a.m. – 5 p.m.
Our 19th annual Baker Orchard Art Festival is THIS WEEKEND! While the weather looks a bit unpredictable (we need the rain, but we hope it's at night!) we are planning for our usual fun-filled weekend. Join us for freshly-picked apples and freshly-pressed cider, caramel apples, pick-your-own orchard tours, hiking the wooded trails, 30+ artisans, live music on the main stage and in the barn, gourmet food, and the beauty of the fall colors.
FREE ADMISSION AND FREE PARKING!
APPLES AT THE STAND FOR THE WEEKEND OF SEPT. 23-24:
HONEYCRISP™ – Sweet, crisp, great keeper
JBs™ – One of Dan Baker's successful apple explorations! BIG flavor. Tart & crisp. Already a customer favorite! (Limited quantities)
McINTOSH – Classic eating & baking, slightly tart, excellent for sauce & apple butter
WOLF RIVER – Mild flavor, huge, dry. Excellent for baking – holds its shape in pies.
FRESHLY PRESSED CIDER!
By the gallon and by the cup (while supplies last)
Freshly-made caramel apples, too!
PICK-YOUR-OWN APPLE TOURS:
1. Buy your bag at the apple stand
2. Meet on the hour at the fire pit (11, 12, 1, 2, 3, 4)
3. Join the guided tour in the orchard to pick Big Ben™ (another Baker orchard signature apple thanks to Grandma Ruth), Cortland, Honeycrisp™, McIntosh, Sweet Sixteen.
(Pssst…Plan ahead! It looks warm this weekend – have a cooler in your car to store your apples and cider while you enjoy the Festival)
See you at the orchard,