Welcome to Baker Orchard!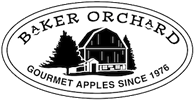 10.23.20
Dear Friends of Baker Orchard,
The end of the season is upon us. This is our last weekend for the 2020 season. The weather looks dreary but hey! We're drive-thru only so stop by, stay warm in your car and stock up on apples for the Winter.
Thank you for your patronage, especially during this unique season. We appreciate your support and your willingness to mask up and adjust to our drive-thru. We wish you a healthy, peaceful Winter and we look forward to Harvest 2021!
Please visit www.johnsonfamilypastures.com for Johnson Family Pastures meats.
APPLES FOR THE WEEKEND OF 10-24 & 10-25 (while supplies last!):
BIG BEN

– Thanks to Grandma Ruth Baker this is our signature apple, found only at Baker Orchard! HUGE, juicy, crisp, slightly tart, great keeper!
CORTLAND – Flavorful, sweet to tart, eating and baking
HARALSON – Tart, baking, another great keeper, perfect "winter" apple.
REGENT – Sweet, juicy, eating, great keeper.
CIDER – VERY LIMITED QUANTITIES! Come early on Saturday if you want some- hand-pressed and delicious while supplies last!
See you at the orchard drive-thru,
As a reminder, these are our temporary changes for Harvest 2020:
We are only open on Saturday and Sunday, 10 am – 5 pm
Our temporary drive-through location is just across the street to the north of the orchard on 160th. You will see a driveway loop and a tent. Please follow the signs.
We are selling only apples and cider (and some Baker Orchard T-shirts!)
Our orchard property is closed to the public
No pick-your-own apples
Orchard House Gallery is closed
No Baker Orchard Art Festival
No Cyclocross bike race
Your apple pick-up will be as easy as (apple) pie! Here's how it will work:
Please stay in your car. We will be wearing masks and appreciate you wearing a mask, too.
Drive up to the 1st station, place your order, and pay. One of our socially-distanced staff members will help you.
Drive forward to the 2nd station and pick up your order on the table (sanitized between each order).
If you have been exposed to Covid-19 or have symptoms, please do not visit our drive-thru sales.
We look forward to our 2021 season when we can again offer our Orchard House Gallery, Pick-Your-Own apples, hiking the orchard and our trails, hanging out at the bonfire, and our Baker Orchard Art Festival.
---
Opening September 5th
Hours: Saturday and Sunday
10 a.m. – 5 p.m.
Follow signs to drive-thru location on 160th.
Please do not visit our drive-thru if you have been exposed to Covid-19 or if you have symptoms. Thank you.
---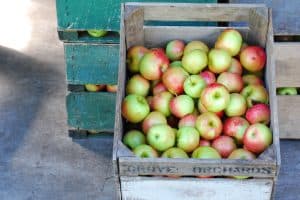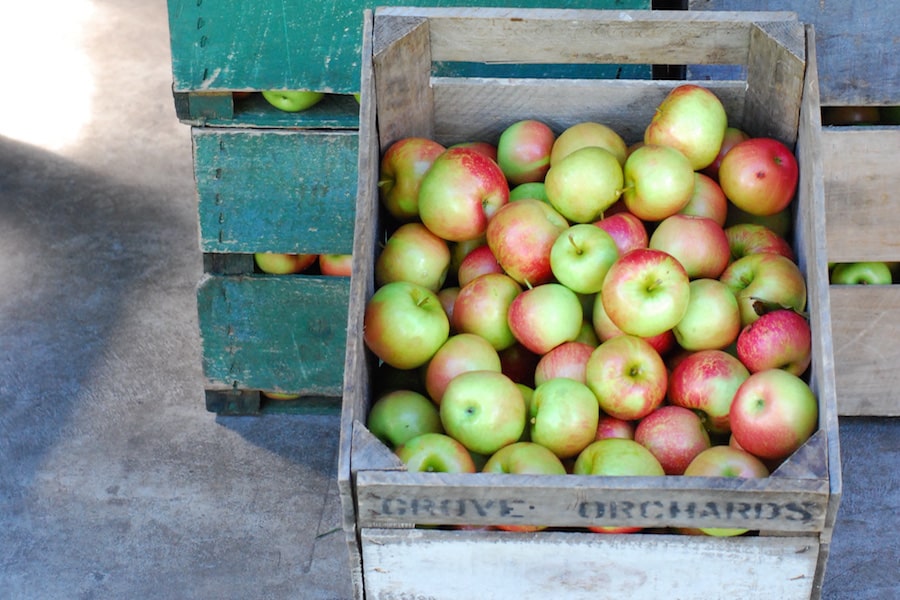 We have had a great summer and are ready for autumn. We hope to see you at the orchard.
Read more >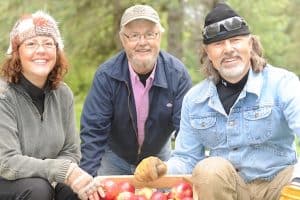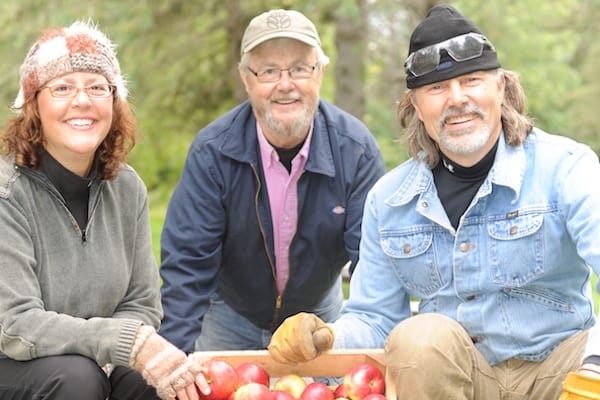 Welcome to Baker Orchard. Learn more about our Orchard and Events.
Read more >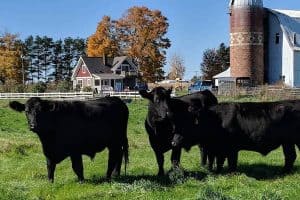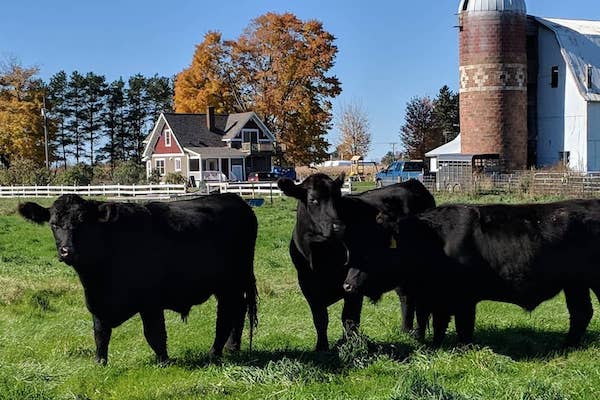 Visit Johnson Family Pastures online at Johnson Family Pastures
Read more >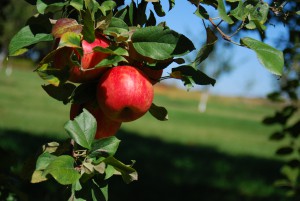 Baker Orchard is proud to offer a wide selection of apples, available from late August until the end of the Fall season.
Read more >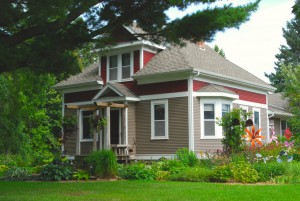 The Orchard House Gallery will be closed for the 2020 season
Read more >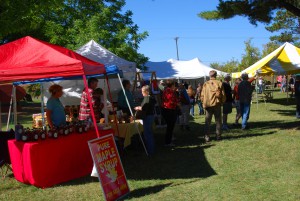 All 2020 events have been cancelled.
Read more >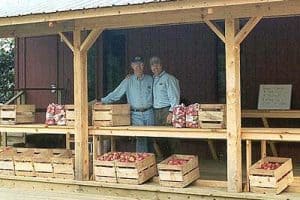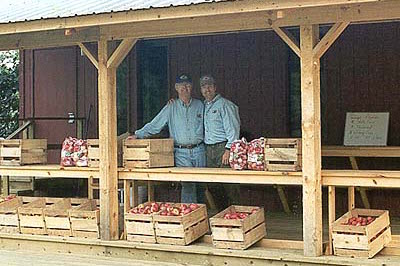 Baker Orchard was founded in 1976 by Dan Baker.
Read more >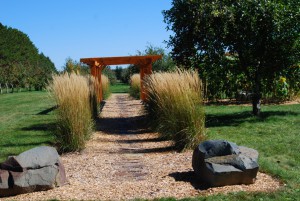 Our orchard grounds and trails will be closed to the public for the 2020 season.
Read more >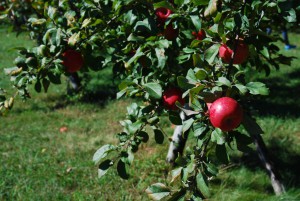 Baker Orchard is about an hour from the Twin Cities. Located 3 miles north of Highway 8 on Wisconsin 35, just south of the town of Centuria, WI.
Read more >