Welcome to Baker Orchard!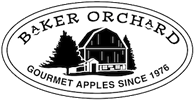 Baker Orchard is located an easy one hour drive from the Twin Cities. We are 3 miles north of Wisconsin Highway 8 on Wisconsin Highway 35. Just south of the town of Centuria, WI.
Apples for the weekend of 9/15/17 – 9/17/17 (We are open 10:00 a.m. to 5:00 p.m.):
HONEYCRISP™ – Sweet, crisp, wonderful eating, great keeper
McINTOSH – Slightly tart, classic cooking, eating
RED BARON – Juicy, sweet, mild, eating (limited quantities)
PEACHY™ – One of Grandma Baker's apples. Aromatic, peach overtones (limited quantities)
PAULARED – Slightly tart, excellent for applesauce!
ZESTAR! – Sweet-tart, eating, baking
And…
OUR CASE SALE CONTINUES WHILE SUPPLIES LAST: Over 40 pounds of apples for $40!!
– PAULARED
– ZESTAR!
CIDER: Available in limited quantities. Cider is pressed in small batches and it disappears fast. If you want to be sure to get some, come early! Remember that it freezes beautifully.
PASTURE-RAISED PRODUCTS
Locally-raised chicken, pork, beef, eggs, and vegetables produced by Chris and Tamara (Baker) Johnson of Johnson Family Pastures will be available. Chris and Tamara's farm business is located on Baker Orchard's northern-most property and their livestock can be seen from our entrance on 160th. The brown eggs are farm-fresh, the pork apple-finished (with Baker Orchard apples, of course!), the chicken and beef pasture-raised, and the produce fresh-picked. http://www.johnsonfamilypastures.org/
We are holding our 14th annual Baker Orchard Art Festival next weekend on Saturday, September 23 and Sunday, September 24, 2017. Click here to download 2017 Baker Orchard Festival Artist Registration.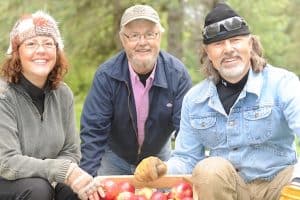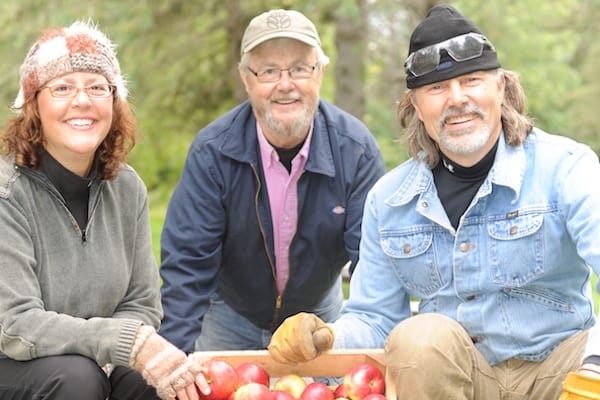 Welcome to Baker Orchard.
Read more >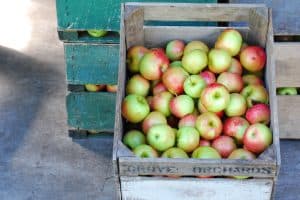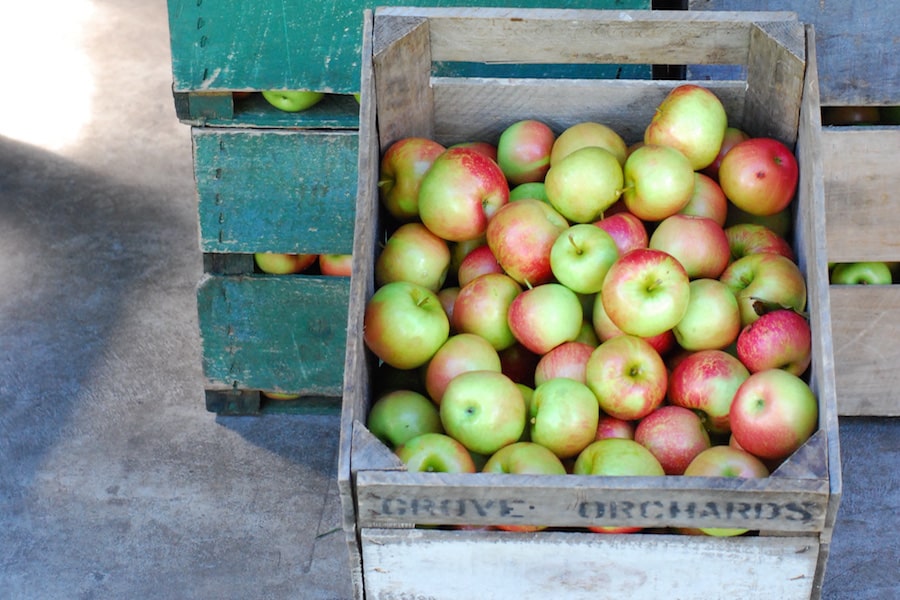 Apple availability and events this week.
Read more >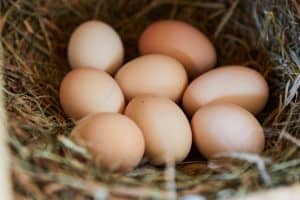 Johnson Family Pastures will be returning to the apple stand this fall with locally-raised chicken, pork, beef, eggs, and vegetables.
Read more >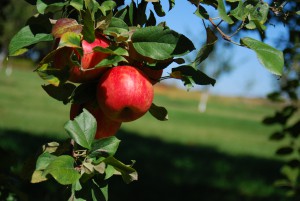 Baker Orchard is proud to offer a wide selection of apples, available from late August until the end of the Fall season.
Read more >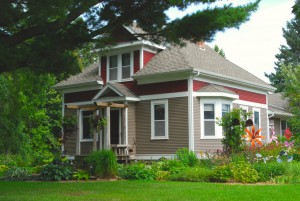 The Orchard House Gallery was once a simple four-room farmhouse built in 1910. Look inside!
Read more >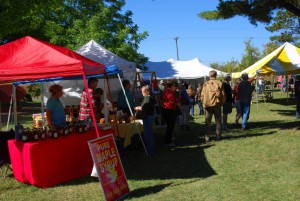 Check out our fall 2017 event schedule.
Read more >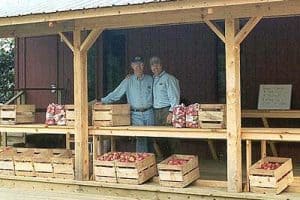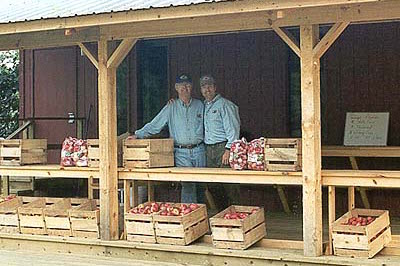 Baker Orchard was founded in 1976 by Dan Baker.
Read more >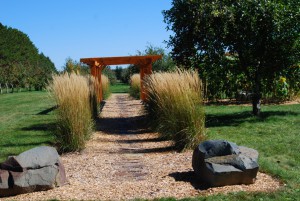 Explore our orchard grounds and visit our Peace Garden and Sunflower Circle.
Read more >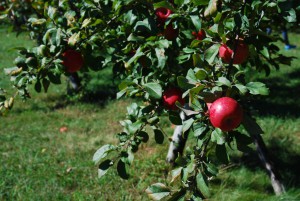 Baker Orchard is about an hour from the Twin Cities. Located 3 miles north of Highway 8 on Wisconsin 35, just south of the town of Centuria, WI.
Read more >